SECOND Lady Dorcas Rigathi made a full-day visit to the National Youth Service (NYS) facilities on Tuesday in pursuit of a partnership with the government institution in implementing her agenda for Kenya.
Mrs Rigathi, the wife of Deputy President Rigathi Gachagua, visited the NYS Headquarters and Textile Government Training Institute (TGTI) in Ruaraka, Nairobi County, and the NYS Yatta Farms in Machakos County.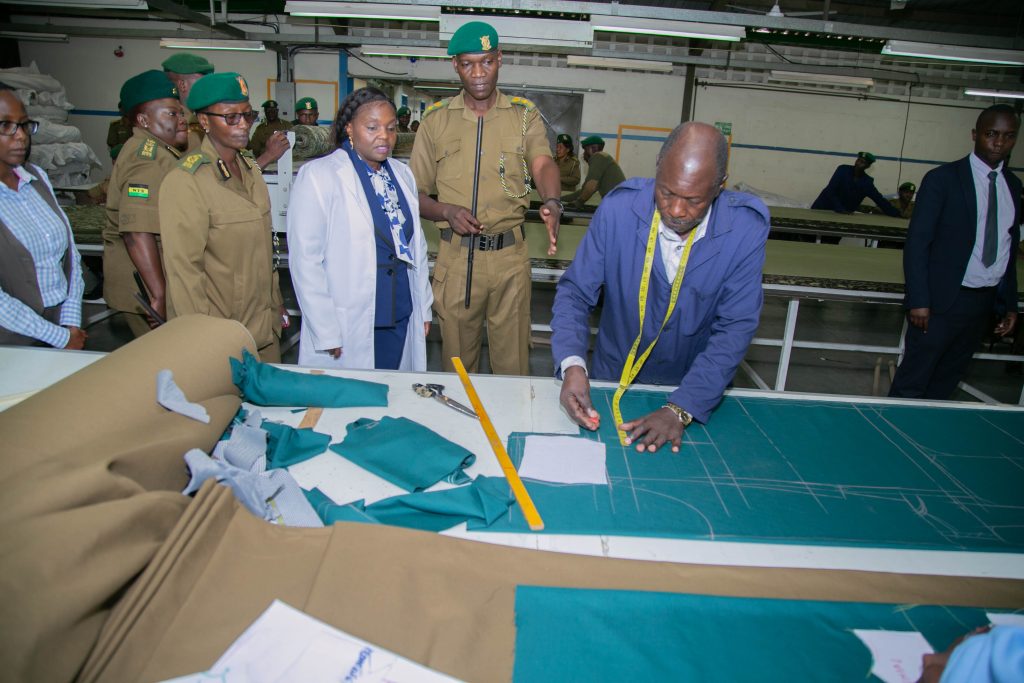 She cast her vision for the country in a meeting held with top officers of the NYS, which included a dignified future for vulnerable populations that include the boy child, orphans, widows, and PWDs.
"The youth hold the greatest potential for this country, as the economic drivers. Leaving the youth behind, will stagnate the country. The participation, innovation, and creativity of the youth will spur our economy. We must do what we must before we lose a generation, and a dignified future is the vision of my office," she said.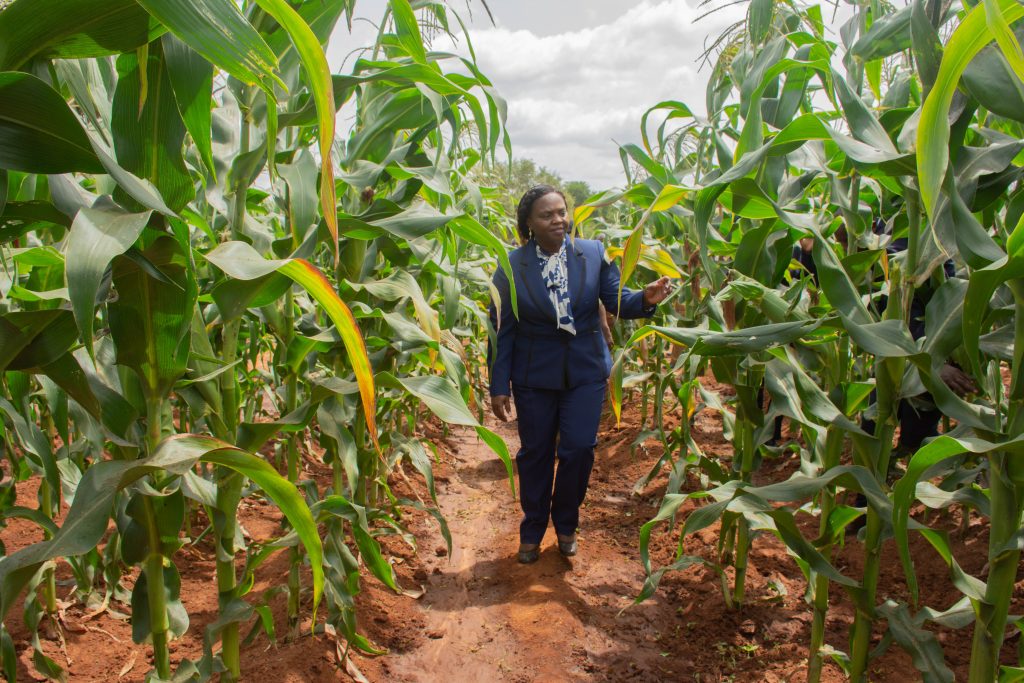 She added that the security of the nation could not be improved without empowering the boy child, who comprised the greatest number of those involved in drug and substance abuse, radicalization, and other security issues.
"Boys are driven into the streets by circumstances, not because they want to be there. One of the greatest circumstances that drives a boy to the streets is to take care of his mother. A boy cannot watch as the mother and family suffer, especially in single parent homes. They will leave their rural homes and come to town to look for a job and help their families. Then, the boy will find things are very difficult in the town, and take up any job available," she said.
At the Yatta farms, she said that the fish project was economically sound and, when replicated, would be a viable project to benefit widows in the western parts of Kenya.
She also termed the NYS a "multibillion-shilling enterprise,"  which once fully utilized and enhanced would help transform issues of food security and the revenue raised in the country.
"I am willing to partner with those who are willing to be transformative agents. We have so much potential in our youth, but we are not able to mine it. "I appeal to all of you to join me on this journey and bring more of these youth to be useful to this nation."
"Culturally, we have a big issue that we need to take up and change, where a boy is told never to cry, not to show emotions, and never to talk, they only know what not to do but not what to do," she said.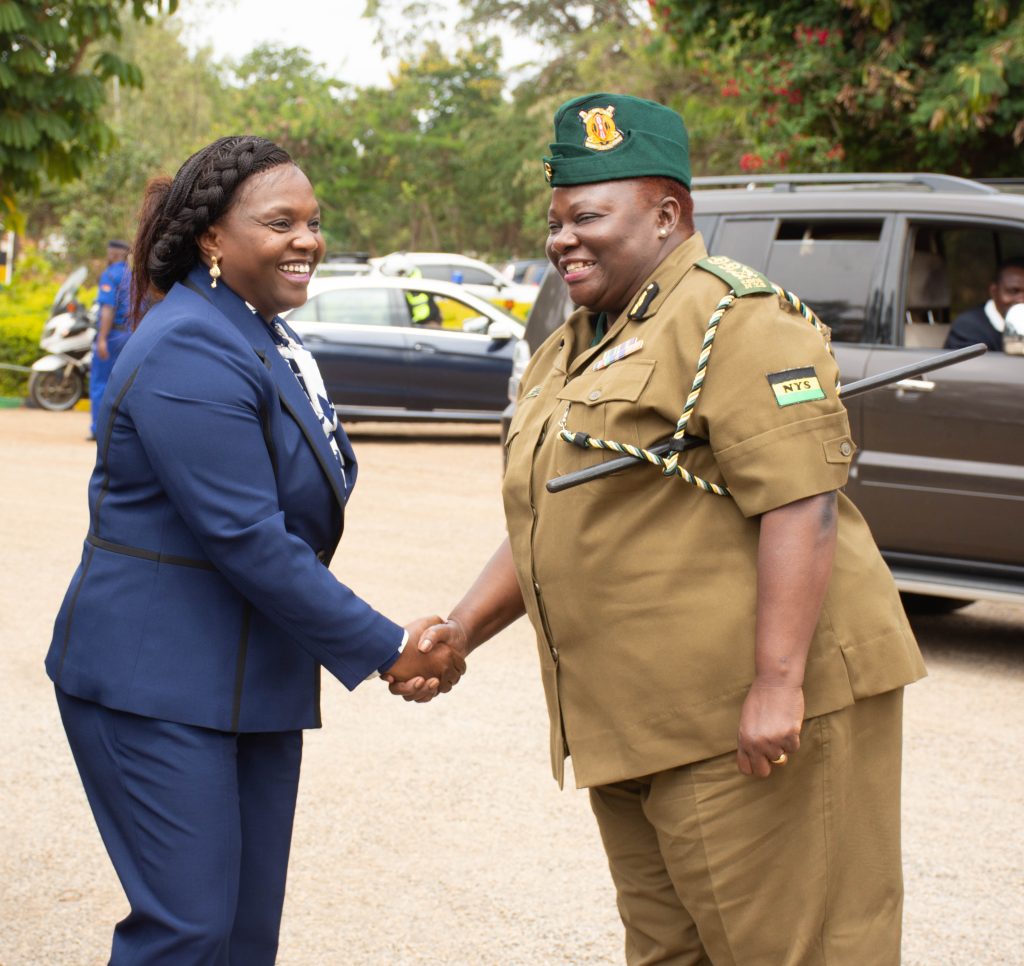 She challenged the NYS leadership to invest more in agribusiness that included dairy farming, train the NYS officers as extension officers, enhance better farming practices in the country, and also create jobs.
"Any country that does not take care of the youth is facing extinction. "As a result, we must nurture our future and consider their potential and abilities by empowering both boys and girls."
"We must change the narrative of these young men and take care of them. I want to see how the boy child can be housed here, and give them that moral compass to bring them on track," she said.
The NYS Director General, Matilda Sakwa, welcomed the partnership opportunities with the OSDP.
"We will explore ways of partnering with your (OSDP) programs that majorly deal with the boy child experiencing addiction. Presently, we have 45,000 youth in the NYS, and we can do much as a service when put at the core of the country's growth," said Director General Sakwa.
The NYS Council Chairman, Lt. Gen. Rtd. Njuki Mwaniki, pledged to support the initiative, saying it will not only help in curbing unemployment but also bring up a responsible society.