ESTHER Musila is head over heels in love with her husband Guardian Angel as she smothers him with sweet words on their 1st wedding anniversary.
Esther, 52, and Guardian, 35, delighted their fans by sharing lovey-dovey messages and a collection of cute photos from their wedding ceremony.
"It's been one year but it's still a honeymoon…Everyday I love you more than the day before. You make Mr & Mrs look so easy," said Esther.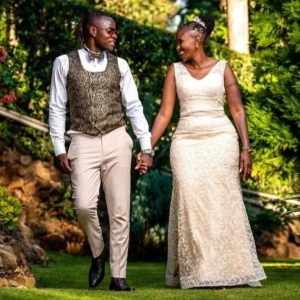 Guardian Replied on the post: "I LOVE YOU MY QUEEN. YOU HAVE MADE MY LIFE BEAUTIFUL and I thank God for you HAPPY ANNIVERSARY. 
".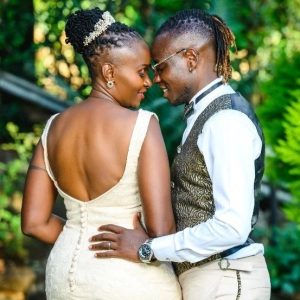 On his part, Guardian decided to express his message mathematically by saying: "7 is Number of perfection. 2023 – 2+0+2+3 =7, I turn 35 – 3+5=8, 8-7 = 1 year of my Marriage. Today is the day 4 of the year and day 3 of the week. 3+4= 7, 2023 is OUR YEAR OF PERFECTION".
The pair defied odds to tell a beautiful marriage story despite their age differences.