Pastor Ezekiel's Newlife Prayer Centre church has been deregistered.
The Registrar of Societies has canceled the registration of the church following the government's request as the pastor is under probe for indoctrination and money laundering claims.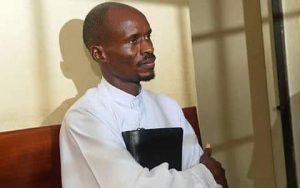 The other  churches that have not been spared are Goodnews International owned by Paul Mackenzie,  Theophilus Church, Helicopter Ministries of Christ Church, Royal Park Home owners Association and Langata and Kings Outreach Church.
Pastor Ezekiel was brought to book after the Shakahola fiasco by Paul Mackenzie which saw hundreds of people starve to death with claims they wanted to meet Jesus face to face.