Machakos County Governor Wavinya Ndeti has gifted homes to the less fortunate families in Kiasa Kyumbi area and in Matungulu sub-county.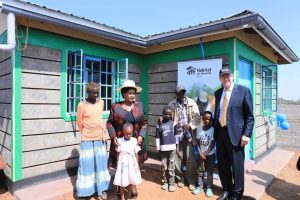 The governor says her target is to have at least 60 families settled in decent modern houses of which 13 of them have already been completed.
Construction of the homes is on the premise of a memorandum of understanding signed between the NGO and the Machakos County Government in February 2023 to create an enabling environment for affordable housing and improved basic infrastructure and services for decent settlement for Machakos residents.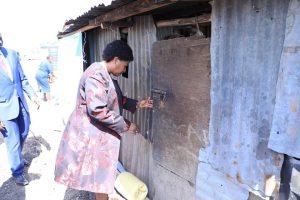 The programme targets vulnerable households with an income of less than Kshs 300 per day and living in dilapidated structures.
The 60 homes under construction are free of charge to the family. They are constructed with a new technology known as Insulated Concrete Form (ICF) which does not use the conventional walling stones used for construction.