COMEDIENNE and radio presenter Auntie Jemimah has revealed she's given birth to a baby girl – a year after suffering a devastating stillbirth.
The Gukena FM presenter, 35, announced her happy news on social media, introducing her followers to the arrival or her rainbow baby, who was born on December 6th 2022.
She announced: "On this day one month ago, my rainbow baby girl arrived at 12:10pm.To say that im happy is an understatement because my heart is full!".
"Carrying a rainbow baby is one of the hardest journey any woman would go through…Hearing the cry of my little baby was all the healing I needed after pushing a still baby in 2021.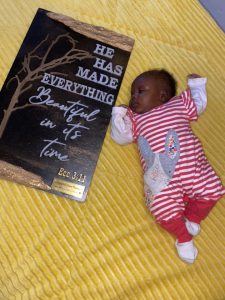 Auntie Jemimah, real name Wangari Nguri, welcomed her bundle of joy after being trolled online by netizens who suggested 'she lost her baby because of displaying baby bump photos online'.
She said in 2021: "On 29:9:21 My girl arrived at 34weeks ,sleeping.
I held her in my arms and said goodbye.I am broken,oh so broken that there was nothing I could do to bring her back life."
She revealed she had lost her first child after getting complications related to Gestational Diabetes.
She also took time to advise her fans saying: "Go for that clinic the moment you find out you're pregnant.Get all tests done in good time."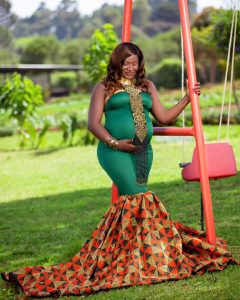 she added: "So this my dear fans,family and friends is an encouragement to you who has lost,once or twice or severally ,there's hope! Trust the timing! Your reward might come immediately like mine did(I conceived 3months after Makena) or it might take time."
Experts suggest that g
etting pregnant again within six months of a loss, slashes the risk of another miscarriage by 18 per cent.