Comedian and Content Creator 2mbili allegedly  assaulted by his baby mama.
His closest friend Oga Obinna  narrated the ordeal and also shared a video of the Comedian with blood stains on his face.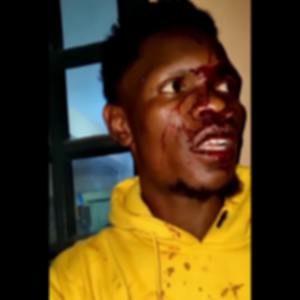 "This has been happening for a while now.
From Kupigwa,kudungwa na kisu,kuchomwa na maji moto,kufungiwa inje, watoto kupigwa just to hurt the dad to many more (2mbili has all the evidence ) but He chose to stay for the kids and keep quiet."
In the video Obinna has shared on his social media platform, 2mbili is heard saying that that was the third time he was going through the assault.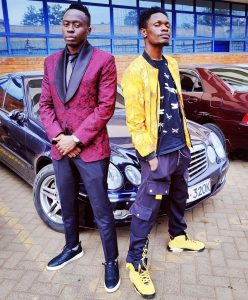 Obinna has gone ahead and posted a video on his channel narrating the number of times 2mbili had complained to him about being beaten up by the mother of his children and how he has talked to him on finding a permanent solution to the problem but 2mbili had not done anything about it.