The Kenyan gospel music industry is mourning the loss of gospel musician and pastor Samuel Illagosa popularly known as Illagosa wa Illagosa.
The 'Sala zangu' hitmaker who hails from Kakamega county has been ailing for two months and passed away while receiving treatment.
Speculation is rife about the death of the reknown gospel artist who died at midday on February 3rd 2022, was in and out of hospital after developing kidney failure.
Sources close to the artist including celebrated singer Emmy Kosgey suggest his death may have been as result of poisoning.
Illagosa died at the St Mary's hospital in Langata Nairobi weeks after allegedly taking food that had been laced with a substance.
Emmy Kosgey asked: "This is just hard !this life was cut off at noon day😪😭 there is no peace for the wicked who did this wicked act .. unimaginable wickedness in the household of faith 😭😭😭😭😭 Rest in power minister #ilagosawailagosa Rest."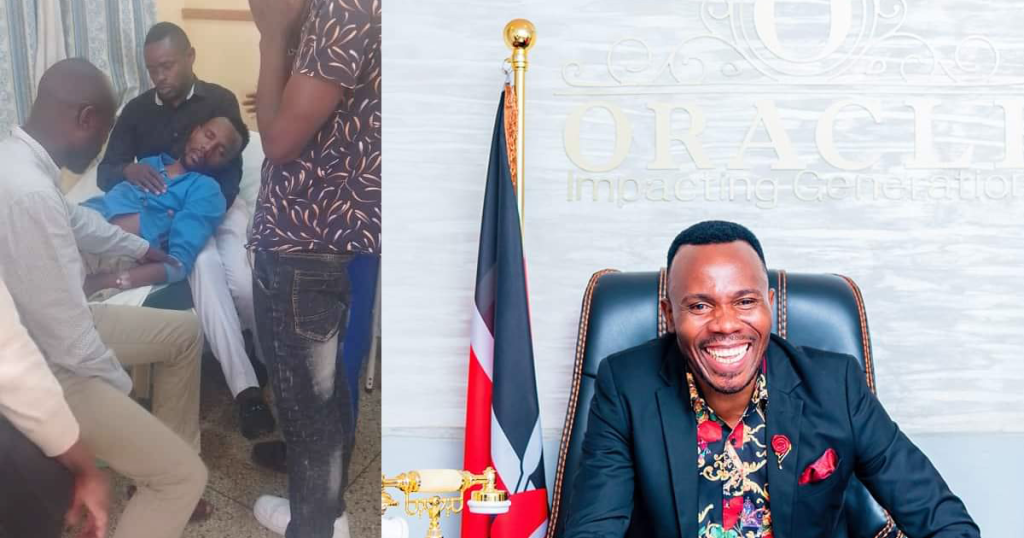 Illagosa's death has hit the gospel industry with talented worship leader Ali Mukhwana saying: "What a sad day I can't Believe you are No More My Brother Ilagosa Wa Ilagosa Music  it's Very hard to Type RIP."
https://web.facebook.com/photo?fbid=6129462090429876&set=a.542046242504850
Another gospel artist, Florence Andenyi said of the death: " It's so painful.".
Radio Citizen presenter Vincent Ateya who is also a close friend of Illagosa said; "What a sad day. Sad news….bado siamini kwamba Bro. ILAGOSA WA ILAGOSA amepumzika……inauma….ni huzuni."
His other hits include 'Neema Imenibeba','Nikumbuke', 'Sema Neno' 'Sema Nami', 'Amba' 'Utahenda Moyo Mukivi', 'Vindu Vichenjanga', 'Lisala' sang in his Local Maragoli language.
His last song 'Yesu Hawezi ni-Block' was released on December 2022.
Illagosa's father was a painter and his mother was a housewife. He was the sixth born in a family of 15 children.
Illagosa once narrated how he lived as a street boy in Kericho town before he was adopted by a pastor.
He recounted how he turned into a gospel musician and minster after the late Congolese born gospel Musician Angela Chibalonza prayed for him before adopting him and living with him at her house in Nairobi West.