Tanzanian Tik Tok sensation Kili Paul is Known for Lip syncing Bollywood songs wearing an African attire, yes he is from The Maasai community in Tanzania and this has given him more popularity in the Asian particularly Indian, Communities more than his Home Tanzania and even across East Africa. Most People would expect him to either do his content in Swahili or maybe his native Language which is Maasai but he went all out and became unique by doing Indian Instead.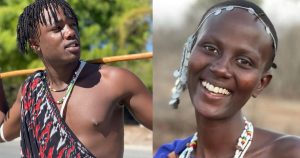 70 percent of the 4.4 million followers on His Tik Tok account and 4.7 Million on Instagram  are of Asian Decent against 30 Percent which is a combination of Tanzanian and East African followers a clear indication of Indians giving back love as much as he shows them for Loving their songs.
The great achievement Kili Paul has received from his content is this has seen him being hired a Brand ambassador for some of the Brands from India.
A look into some of the brands and we see brands like Lotus 365 which was the first legal gaming platform in India.
Kili Paul is an Icon In India as many of the Indians look up to him as a role model. The Indian Prime Minister Narndra Modi in one of his radio interviews encouraged the Indian young generation to take after Kili Paul and His sister in Lip Syncing as he appreciated the social Media Duo and their Fondness for Indian Culture.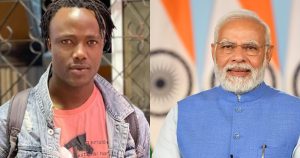 Kili Paul received a special invitation from India to attend a Meta event and Narrating about his first trip' Paul declared the love and passion he has for India and Its general culture and how excited he was when he first set foot in the country. This also saw him board his first flight ever.
From content creation and achievements through it, Kili Paul has been able to build his father a Modern, descent and simple house which is a blessing any Parent would lIve to be grateful for.
Kili Paul tags his sister Neema along in all his skits for his which has also seen her gain popularity over time