The Director of Public Prosecution has ordered the arrest of Uasin Gishu County Senator Jackson Mandago.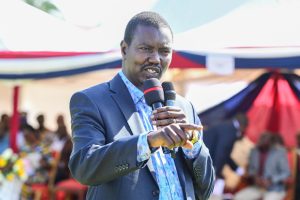 This follows the aborted Finland-Canada placements that saw parents to the county's students pay millions of shillings but none of them has had their dreams of going abroad fulfilled two years down the line.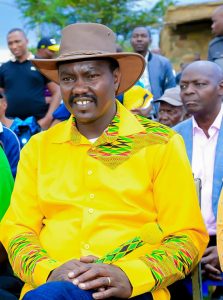 Irate Uasin Gishu students and parents came out to claim they need accountability for the money they paid and demanded a refund if there is nothing to show for the funds.
Detectives have allegedly been in search for Mandago but he is still at large with claims that he has gone into hiding.
The senator however took it to his social media platforms to refute claims that he is in hiding and he said,
"There are rumours all over Eldoret Town that DCI Officers have been looking for me the whole night with the intention to arrest me on the Uasin Gishu Overseas Program."
He then proceeded to explain that he is a law abiding citizen and he would turn himself in if summoned and the quote said,
"I wish to reiterate that as a law abiding citizen, I am available to present myself to any station once summoned. I have met with the leadership of parents demanding refunds and agreed on the way forward as per their press statement issued last evening."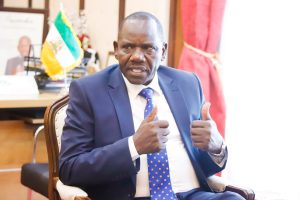 Jackson Mandago together with Uasin Gishu governor Jonathan Bii and Deputy Governor Barorot have been the talk of town for two weeks now since parents came out to claim they were scammed millions with the promise their children would be given job and school placements in Canada and Finland but the political leaders did not honor their word.