STAFF OF Mediamax Networks are up in arms and have called on the company board to sack its Group CEO Ken Ngaruiya.
The employees have threatened to storm and stage hunger strikes at private offices of the Kenyatta family owned media house including Muhoho Kenyatta's home.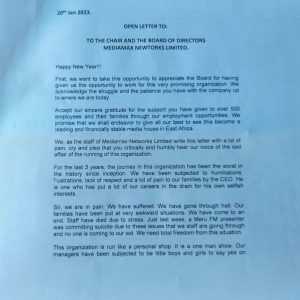 In a petition seen by sauti.co.ke, the close to 500 Mediamax staff from K24 TV, Kameme FM, Milele FM,the People Daily newspaper Msenangu FM, Emoo FM, Mayian FM, Meru FM have threatened to down their tools if the CEO is not fired.
They have petitioned the board's Chairman Muhoho Kenyatta to dismiss the CEO for a myriad of accusations including highhandedness, embezzlement of funds and causing employee anguish.
A member of staff who spoke on condition of anonymity said Ngaruiya fired a majority of line managers and has been single handedly micromanaging the company.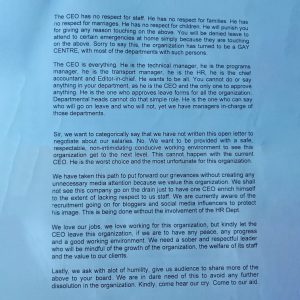 "This guy runs the company like his personal property, as we speak he is the HR Manager because there's no HR, he is the Head of Finance, he also dictates a lot about content while he understands very little," said the source.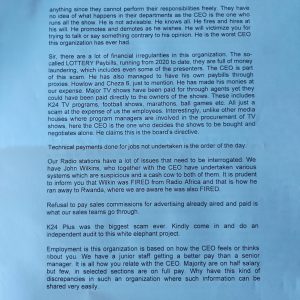 She added: "It's sad that the CEO is protected by one member of the board and has been making".

Ngaruiya, was confirmed as group CEO in 2021 and had been the acting chief executive since June 2019.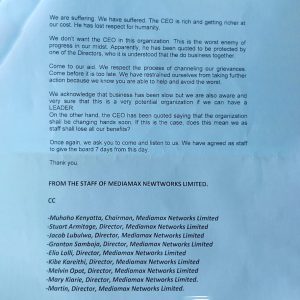 Ngaruiya has been in the company for 10 years in various senior leadership roles, including as the Chief Operations Officer and was appointed acting CEO in June 2019 following the exit of Ian Fernandes.